We know how plant engineering pays off
Experience Kremsmüller at ACHEMA 2022
European industry is facing many challenges. Particularly specific and complex projects have to be mastered in plant engineering, Kremsmüller is your contact.
Visit our booth at the leading international event ACHEMA in Frankfurt am Main from August 22nd – 26nd, 2022.
How to find us at Achema 2022
With 150,000 participants from 150 countries, ACHEMA is the most important source of impetus for the international process industry and the perfect place for everyone who wants to make a difference.
Right in the middle: Kremsmüller. When it comes to economical plant engineering, we will show you why we do not just act as a service provider, but as your specific problem solver. Visit us in hall 9.1, booth D48. See the hall plan for the quickest way to get there.
Secure your tickets for ACHEMA 2022 with the code A_yyj3dMcF
Your experts in industrial plant engineering
Whether it's supply network, project management or installation, we not only have the industry's strongest know-how to ensure your success.
Do you want to implement new constructions and conversions for your plant and combine professional handling with smooth processing? We at Kremsmüller combine this all together.
A small excerpt of our references in the field of apparatus, tank and special apparatus construction.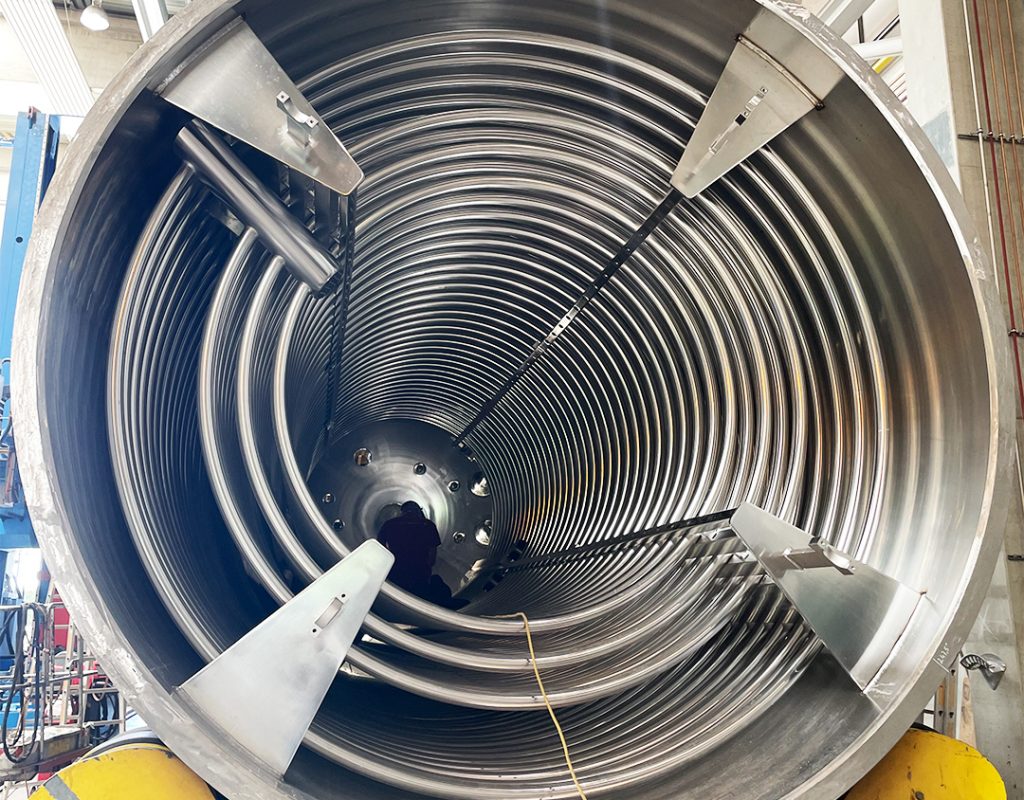 design code: AD2000 / PED
dimension: Ø2.780 x 8.500 mm
design data: -1 / 120 bar
material: 1.4462
weight: 75.000 kg
specialty:

wall thickness up to 110mm
product in contact with electropolished surface
complex internal tube-coil
heating jacket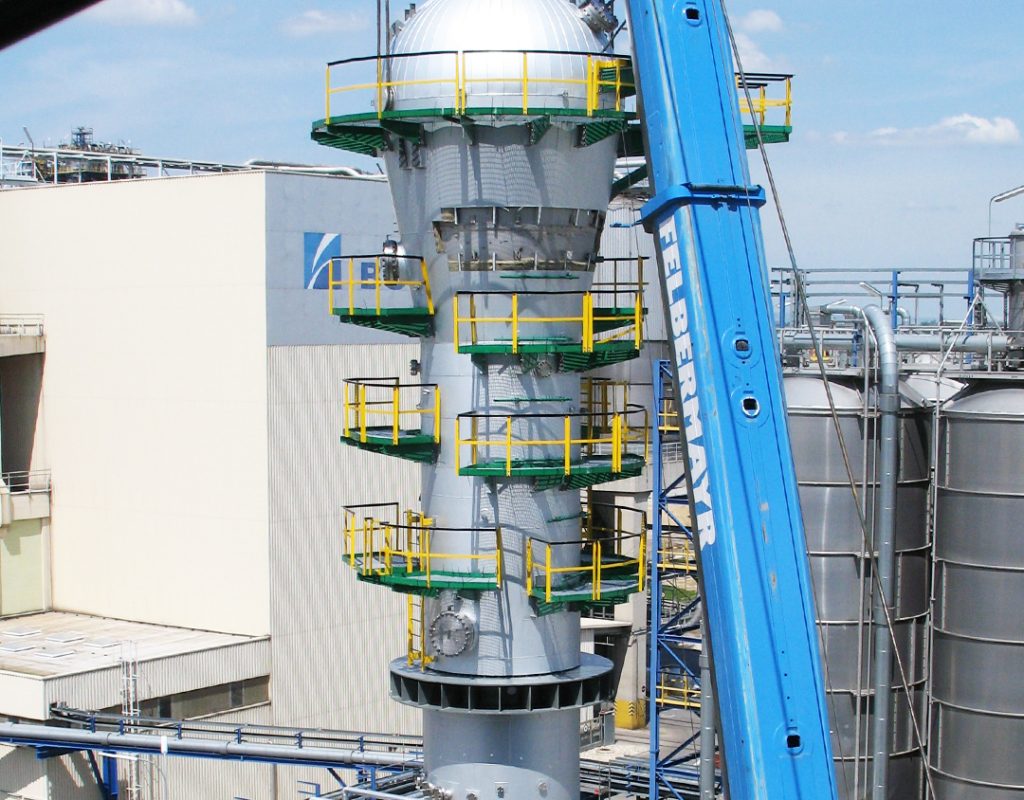 design code: AD2000 / PED

dimension: Ø4.500 x 22.000 mm

design data: -1 / 25 bar

material: 1.4362 / forgings cladded P355QH1 + 1.4462

weight: 100.000 kg

specialty:

product in contact with electropolished surface 

flange thickness 315 mm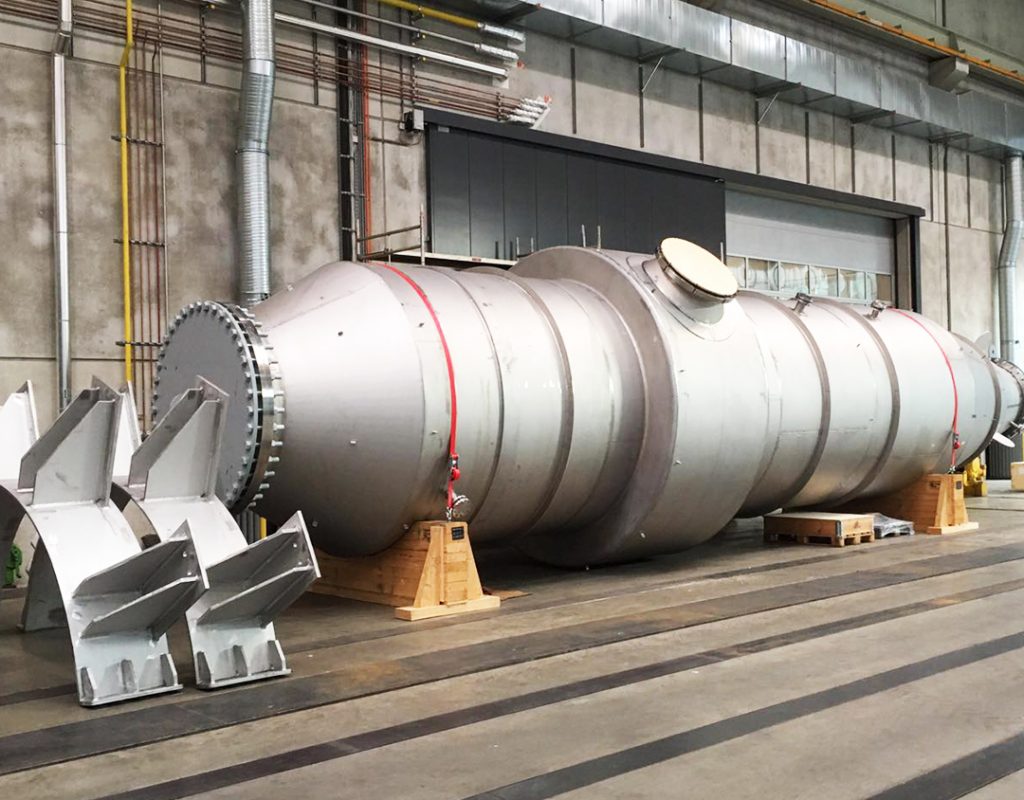 design code: EN 13445 / PED
dimension: Ø3.600 x 14.300 mm
design data: 2,5 bar; -10/130 °C
material: Ti Gr.2 & 12; wall thickness up to 12 mm
weight: 21.000 kg
design code: EN 14015
volume: 5.000 m³
dimension: Ø18.000 x 18.000 mm
material: 1.4462 / 1.4571
weight: 240.000 kg
design code: AD2000 / PED + Manufacturing Licence China
evaporator surface: 2 x 50 m²
material: SQ690L (Naxtra 70) / 1.4571
weight: approx. 50 t each
performance data: 5 t/h per line from 20% dry matter to 60% dry substance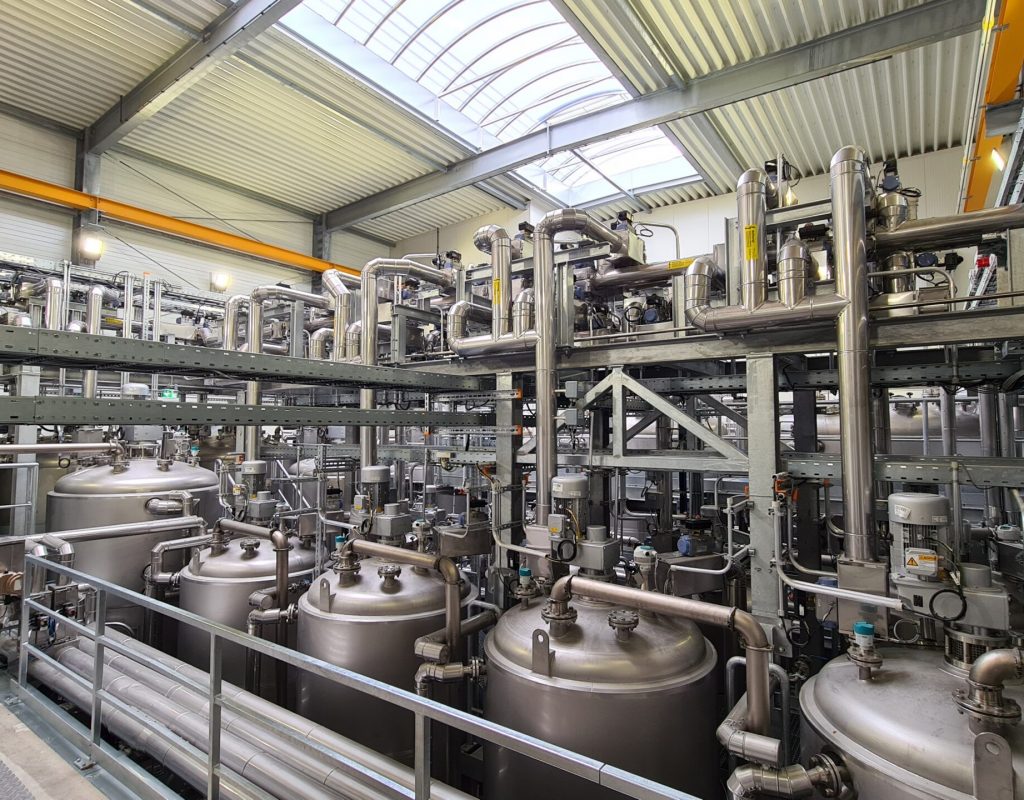 EPCM project hop finishing
tank farm (design of tanks, agitators, piping, E/I&C, steel construction)
compressed air supply (compressors, dryers, filter systems, E/I&C and piping)
filling line and packaging line
heating network, cold water networks, compressed air network, waste water network, EMSR
DN of the plant: DN 10 to DN 250
bar of the plant: PN 0 to PN 700 (PN 325 and PN 700 with lens seals)
length of the plant: approx. 6.000 m of piping
Arrange consultation appointment now
Simply indicate your desired trade show day. One of our employees will contact you by phone within the next 48 hours to arrange an appointment with you. If you wish, we can also provide you with free trade fair tickets. You can find more information here.
At your service at Achema 2022
Do you have any questions?
Of course, we will also be there for you personally before the trade fair.