Best performance in pipeline construction
Experts in pipeline construction
Our employees have always been known for their high-quality welding work in pipeline construction. This is just one aspect that sets us apart, when it comes to piping systems for a wide variety of industries, nominal diameters and media.
Since the 1970s, Kremsmueller has supported European industry in new and always challenging projects. With us at your side, you can take advantage of this vast wealth of experience and our deep understanding of complex industrial projects.
Pipeline construction with experience
Our central services in pipeline construction
Pipeline construction for many industries
Industrial Pipeline Construction for Media, Machines & Processes
Power plants. Pulp and paper industry. Steel industry. Chemical and petrochemical industry. Food and pharmaceutical industries.
These are just a few of the industries whose centrepiece consist of piping systems. Just some of the industries for which we have been responsible for over 50 years.
Starting with planning, through manufacturing  to assembly and maintenance, Kremsmüller covers the entire industrial piping construction in all nominal sizes and for a variety of media. Such as high-temperature steels for live steam lines in power plants or high-alloy steel grades for transport lines in the chemical industry or in the assembly sector steel structures, machine and equipment assembly.
Stainless steel pipes DN15 to DN1500 (or higher) for various media, water, chemicals

Steam pipes DN15 to DN1000 for heat supply and process heat

C-steel pipelines DN15 to DN3000 for process water supplies, power plant pressure lines, refrigeration lines, blast furnace gas lines, etc.

Installation of equipment such as pumps, valves, heat exchangers, filters, separators, vessels, dissolvers, columns, etc.

Stainless steel and carbon steel hydraulic piping up to DN150 and 600 bar

Piping of lubrication systems in the paper and steel industry

Detailed planning with stress/strain calculations, pressure loss calculations

District heating/district cooling pipelines laid underground

Gas pipelines (steel and plastic PE) and pipelines laid underground

Plastic pipelines (PP, PE, PVC, PVDF) for various media

new installation, reconstruction and shutdown work

media and process pipelines

Pipe prefabrication for all material grades (carbon steel to high-alloy steels)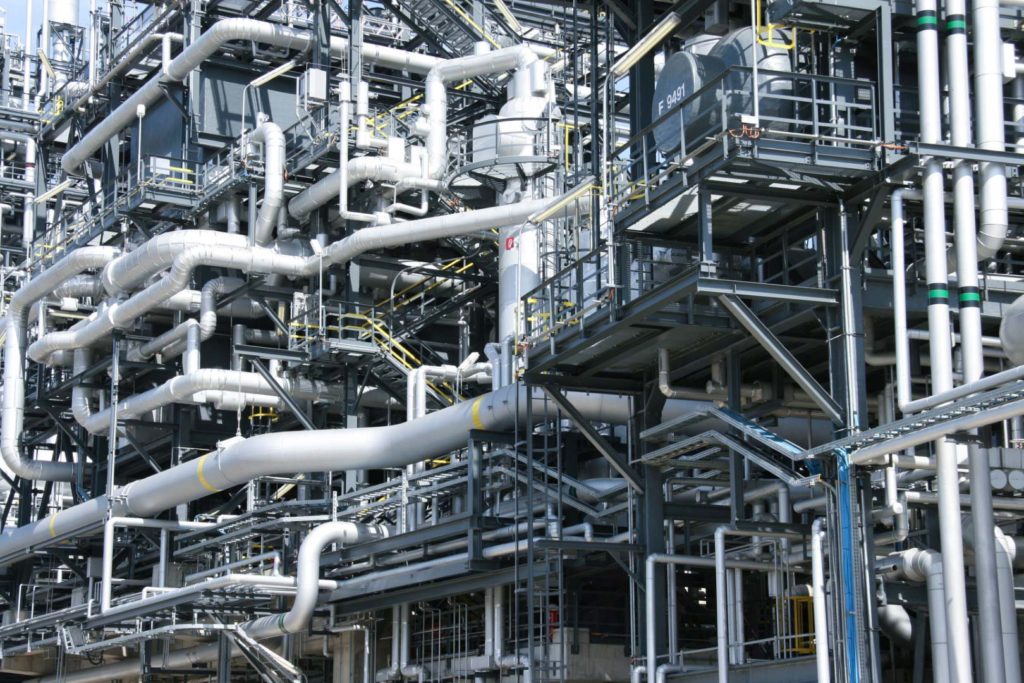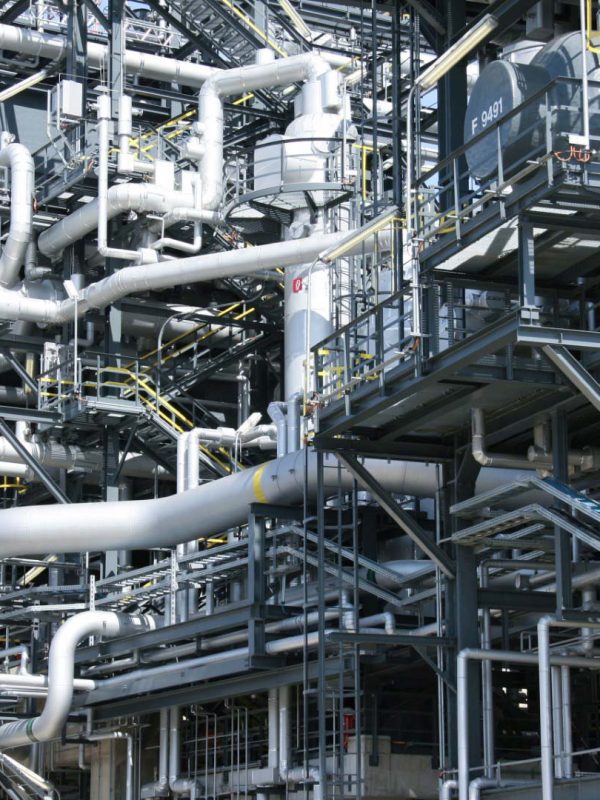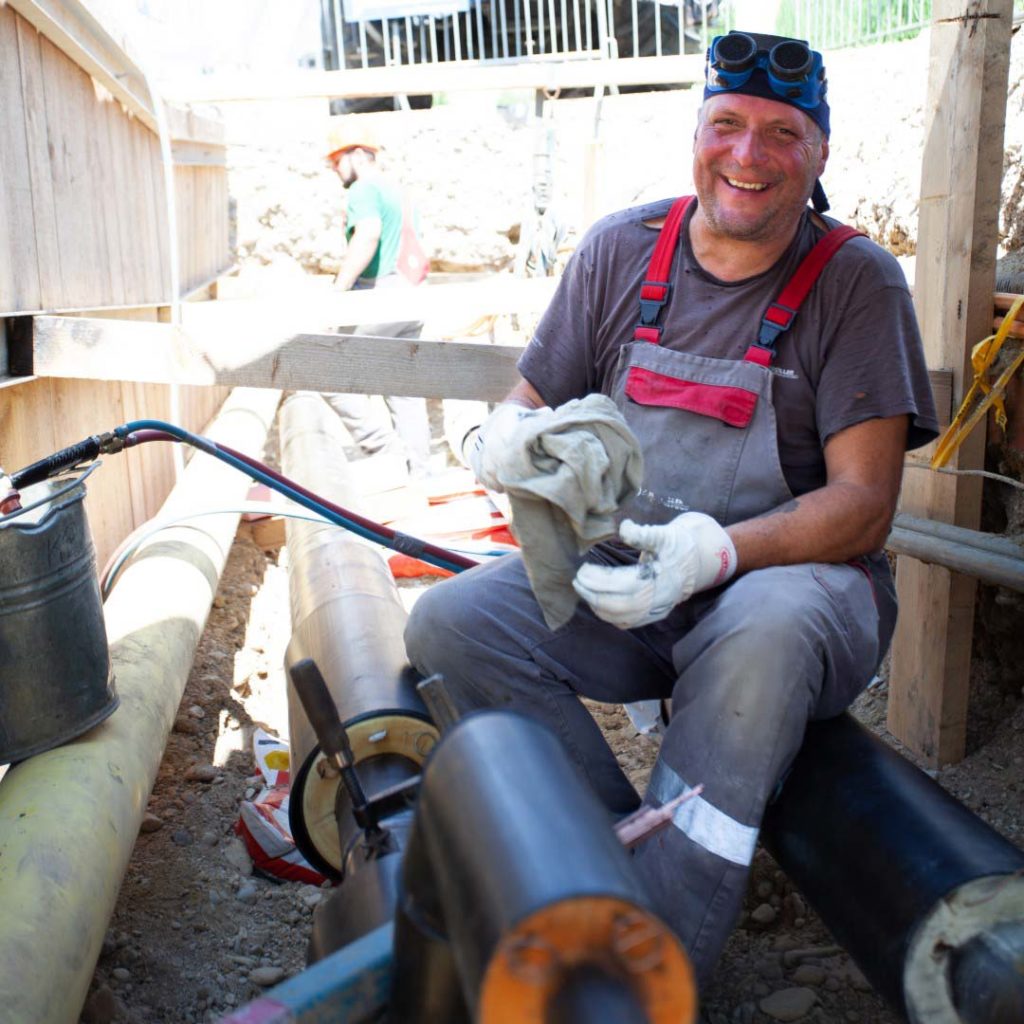 Piping in pipeline construction
Heat & refrigeration piping
Biomass plants. Combined heat and power plant piping. Refrigeration plants. Converter and transfer stations. 
With Kremsmüller, you can count on the use of modern technologies and the extensive know-how of a plant engineering company in the field of thermal and regenerative energy supply.
Power generation. Kremsmüller takes care of the planning, delivery and installation of turnkey power plants and central heating systens for the energy supply of individual residential areas, but also to entire city districts. All the necessary trades are coordinated. All strings tied together in one safe hand.
Transmission lines. This includes the planning, supply and installation of piping systems of all materials, nominal diameters and media. Pipelines are laid in closed or open construction, as overhead lines or by means of culverts. Special emphasis is placed on the final renaturation.
Consumption plants. Starting with the installation of the pipeline network, through supply and exhaust air systems to converter and transfer stations, including the necessary electrical, instrumentation and control technology installations.
Piping of combined heat and power plants (biomass plants, waste incineration plants)
Oil and gas combustion plants
Plants for water, steam and ORC processes
Media piping
Laying of transport pipelines
Piping of heating and cooling systems for industry and commerce
Drying chamber connections
Converter and transfer stations incl. EMSR
Steam and water circuit piping
Fuel supply systems
Compressed air and auxiliary systems
Piping systems for sprinkler, foam extinguishing and dry extinguishing systems
Equipment installation
Plant construction services
Pipeline construction even under difficult conditions
Underground pipelines of all nominal sizes and dimensions. State-of-the-art equipment and machinery. Committed, safety-conscious and highly trained employees. That is pipeline construction at Kremsmüller.
In the sensitive field of energy supply, Kremsmüller covers all the requirements of the industry. Starting with district heating pipelines, which run from the combined heat and power plant directly to the end user, to construction of gas storage facilities and distribution stations, to laying of kilometer-long oil production pipelines.
The equipment pool is completly tailored to the challenge of pipeline construction. State-of-the-art pipe-laying caterpillar pipelayers and welding equipment guarantee precision even in difficult weather conditions
Engineering
District heating
Gas transmission pipelines
Gas compressor and distribution stations
Oil production pipelines
Water supply pipelines
Culvert pipelines, bridge suspensions
Maintenance and overhauls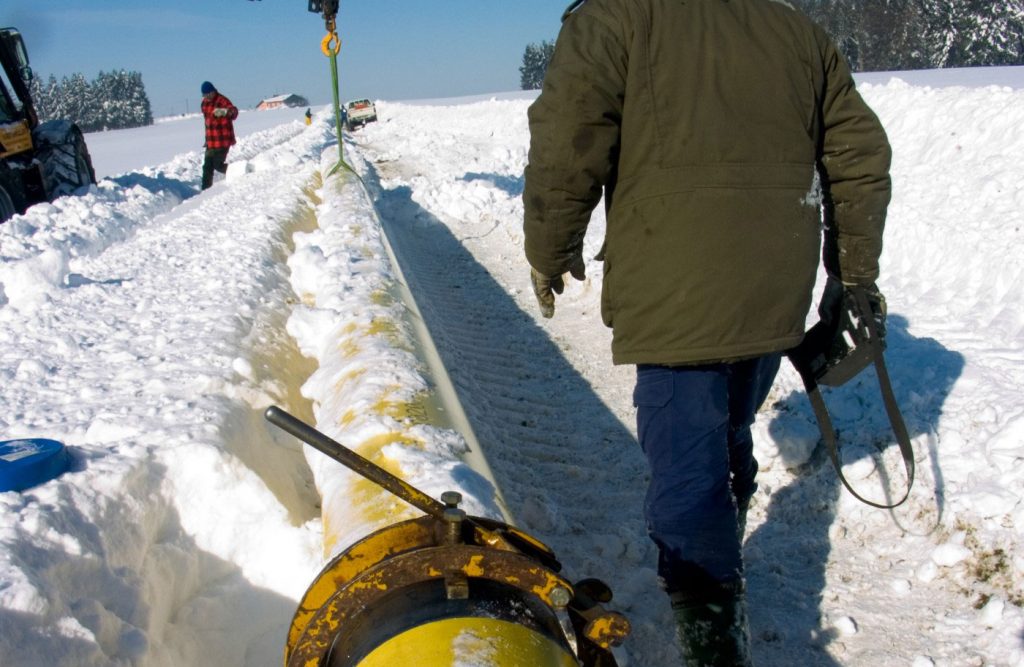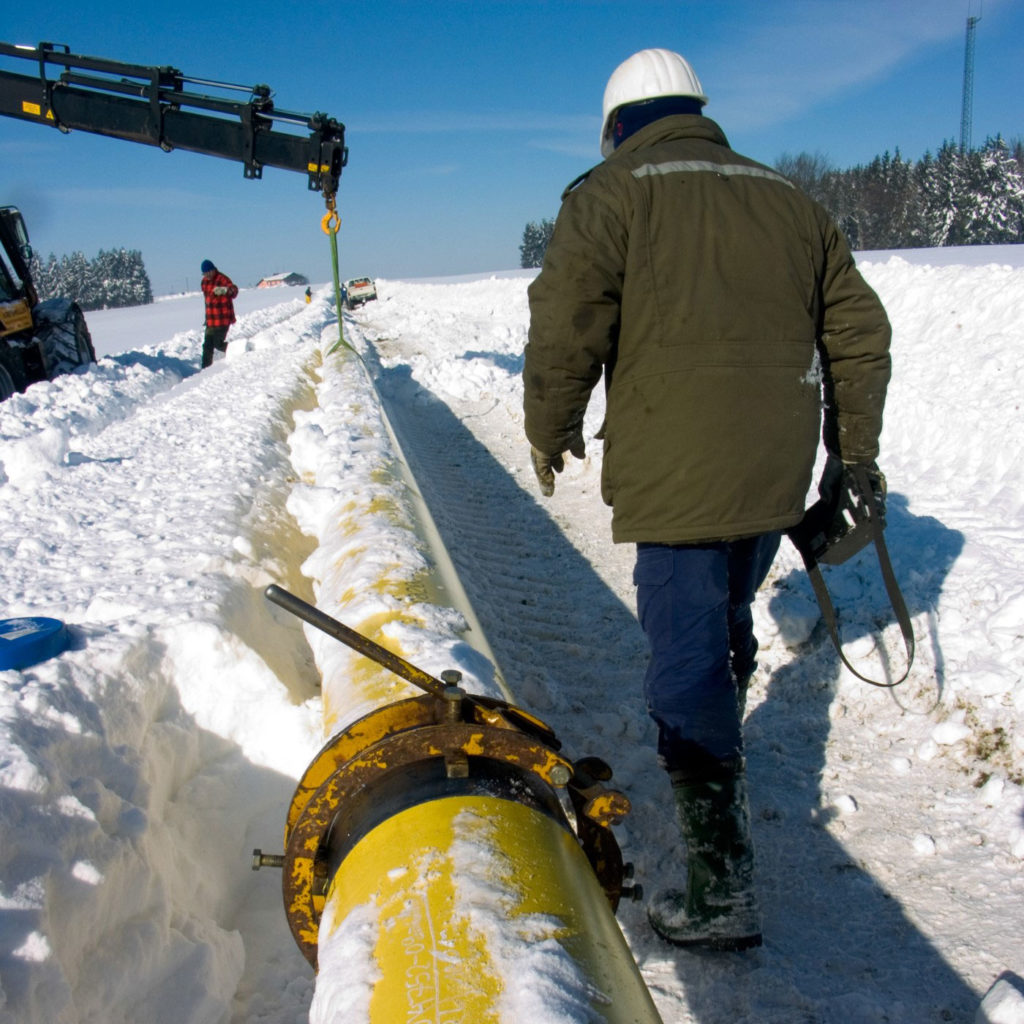 Pipeline construction with experience
Our pipeline construction projects are structured as follows
Projects incl. engineering
Projects including engineering
Especially in the energy & environment, pulp (& paper), chemical, petrochemical, food industries as well as for heating & cooling supply networks and supply networks based on fossil and synthetic energy sources, Kremsmüller takes over from the completed basic engineering.

Our range of services starts with the handling or commissioning of the detailed engineering in pipeline planning and extends to the entire construction including material procurement and installation up to commissioning.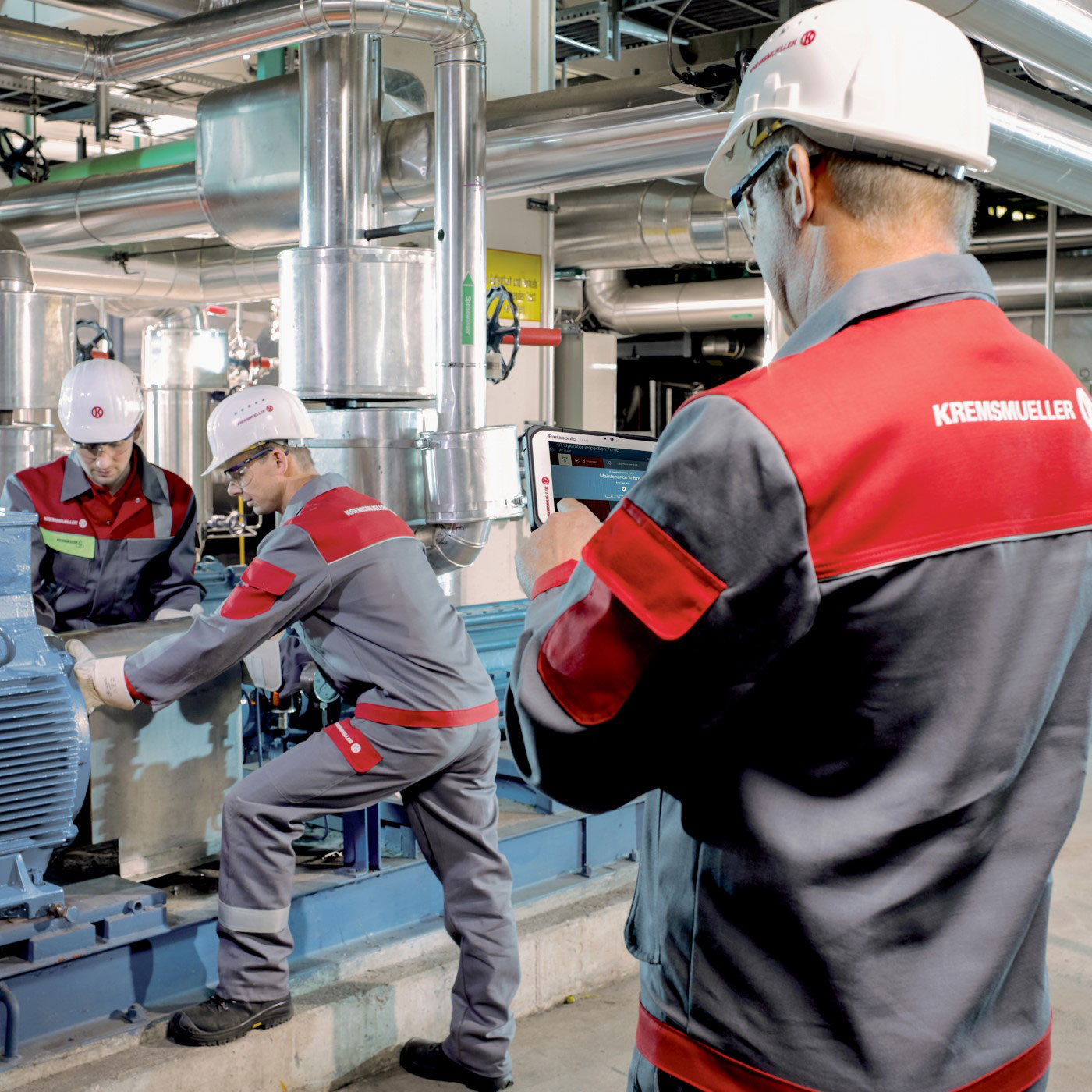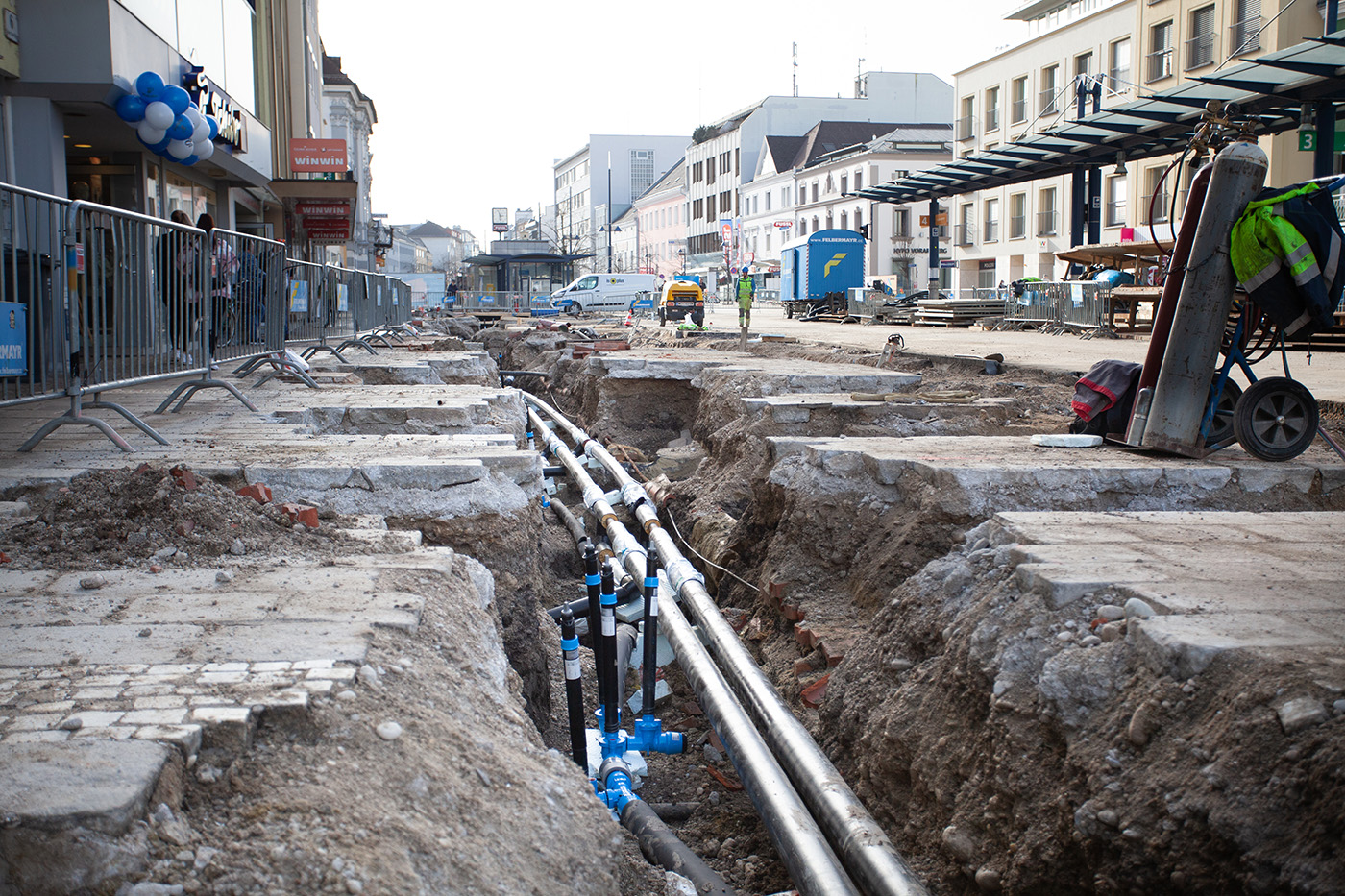 Projects without engineering
Projects without engineering
In all other industries (except pharmaceuticals and automotive) Kremsmüller takes over from a completed detail engineering in the pipeline planning.
The focus of the project lies in the high welding requirements in pipeline construction during the construction phase.
Pipeline construction for all media
For these media we manufacture pipeline construction
Kremsmüller covers the entire industrial piping construction in all nominal sizes, whether for heating or cooling. Pipelines are built for all media:
Water
Steam
Gas
Oil
Chemicals
Acids
alkalis
liquid and viscous food
plastics
resins
waxes
Other media
In the area of district heating and cooling distribution, underground pipes (underground) are laid from the producer to the end user.
Pipeline construction with experience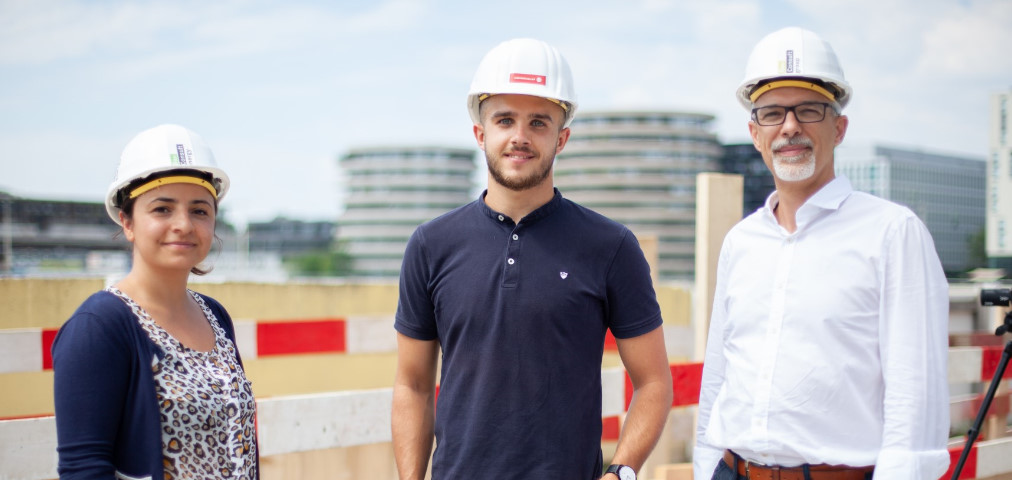 2.3 kilometers of CHP lines supply the "Korso" residential project in Vienna's "Viertel Zwei" district with district heating and cooling. These are generated on site, at the Krieau harness racing track, in an environmentally friendly and sustainable manner from geothermal energy. 350 welds and 100 pre-insulated fittings were required to properly lay the 2,300 meters of CHP pipelines at a depth of around two meters. The quality of this work was more than satisfactory to the client BauConsult.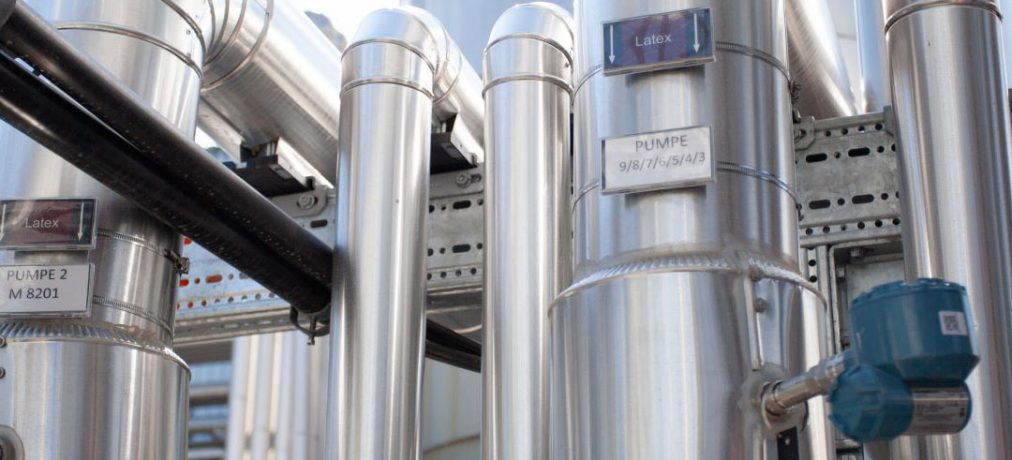 Pipeline construction professionals at work
Very versatile was the piping construction for chemical industry, which Kremsmüller manufactured at Synthomer's site in Pischelsdorf. The piping for a high-precision dosing system for chemicals, a cooling water circulation conveying system, as well as two 450 m³ finished product storage tanks were constructed.

A new wagon loading station for finished products was also piped. Managing Director Christoph Brunnthaler emphasized that the service offered by Kremsmüller was unique on the market and thanked the company for the always appreciative, constructive and honest cooperation.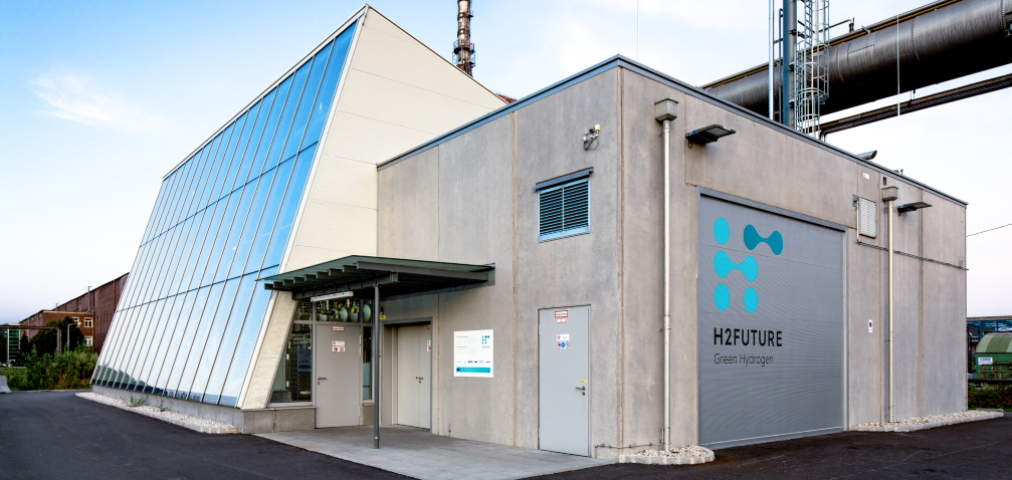 Pipeline construction for hydrogen
The H2FUTURE reference project by voestalpine, Siemens and Verbund is concerned with the CO2-free production of hydrogen. The project in Linz has attracted and continues to attract international attention, as it shows steel-producing companies an alternative to coal. Kremsmüller was responsible for the manufacture and installation of piping inside and outside the H2 plant as well as the assembly and installation of the equipment for Siemens.