We perfect pipeline construction.
Our experience makes the difference
Since 1961 we have been active in plant engineering and pipeline construction. Over the decades, we have been able to build up a huge amount of experience and continue to perfect our technical qualifications. Our employees have always been known for their high-quality welding work. All this distinguishes us when it comes to piping systems for a wide range of industries, nominal sizes and media.
Pipeline & plant construction
Assembly and industrial services
These activities have been part of our central services since the company was founded. We cover a wide range of specific work over the entire life cycle of an industrial plant. From project planning to assembly and maintenance. Supplemented by a comprehensive portfolio of additional services such as mobile and stationary mechanical processing. The ideal form of assignment is determined together: From simple personnel services to comprehensive framework or flat-rate contracts.
Project and site management
Planning and installation engineering
Machine and equipment installation
Use of all welding processes (EN and ASME)
Steel constructions
Plant migration from dismantling to re-commissioning
Installation of storage and conveying systems
Provision of installation personnel: from supervisors to highly qualified fitters and special welders
Working in Ex-areas
Repairs and adaptations of mechanical components (also according to API certification)
Supply and installation of hydraulic, pneumatic and central lubrication systems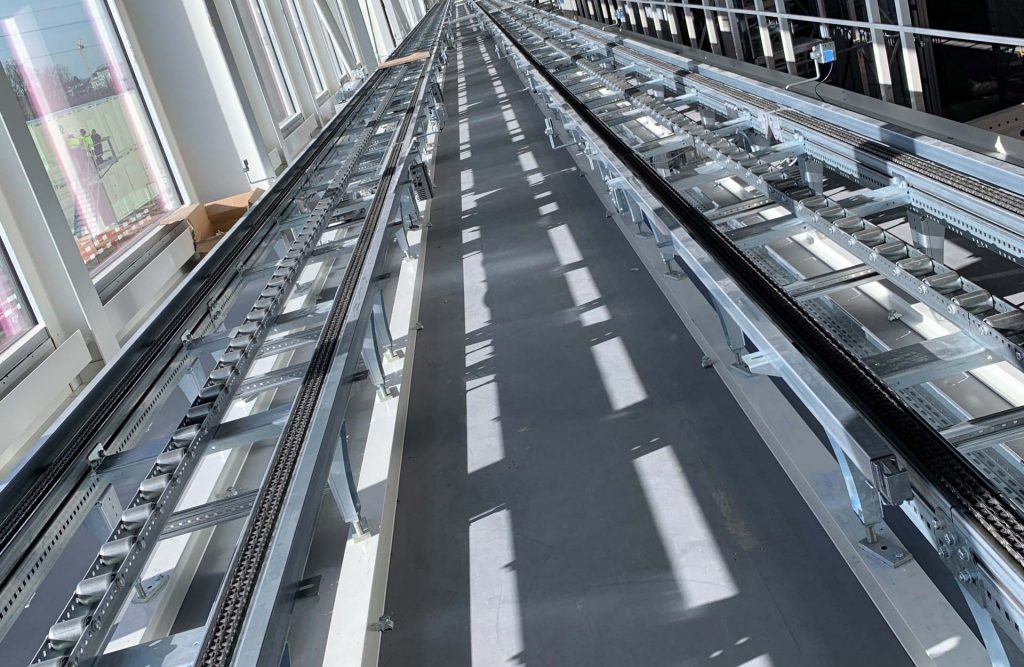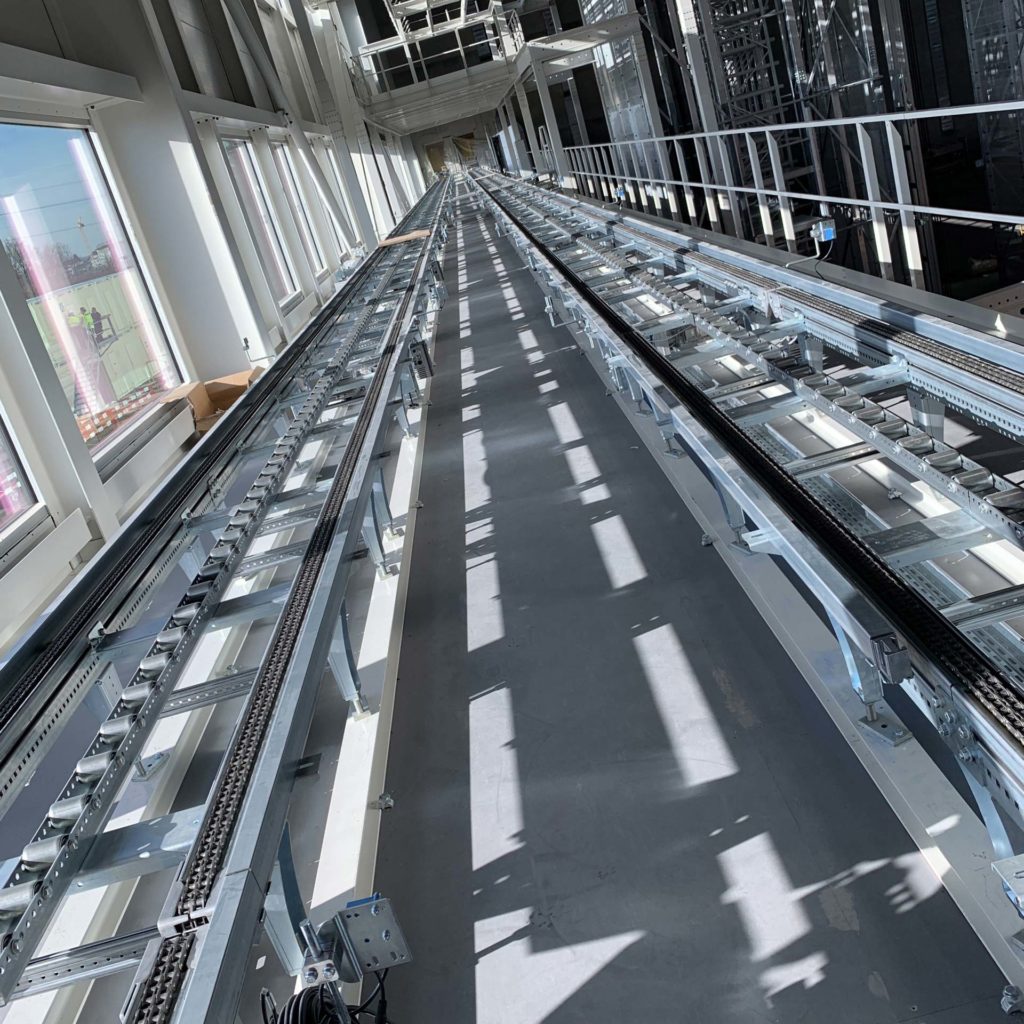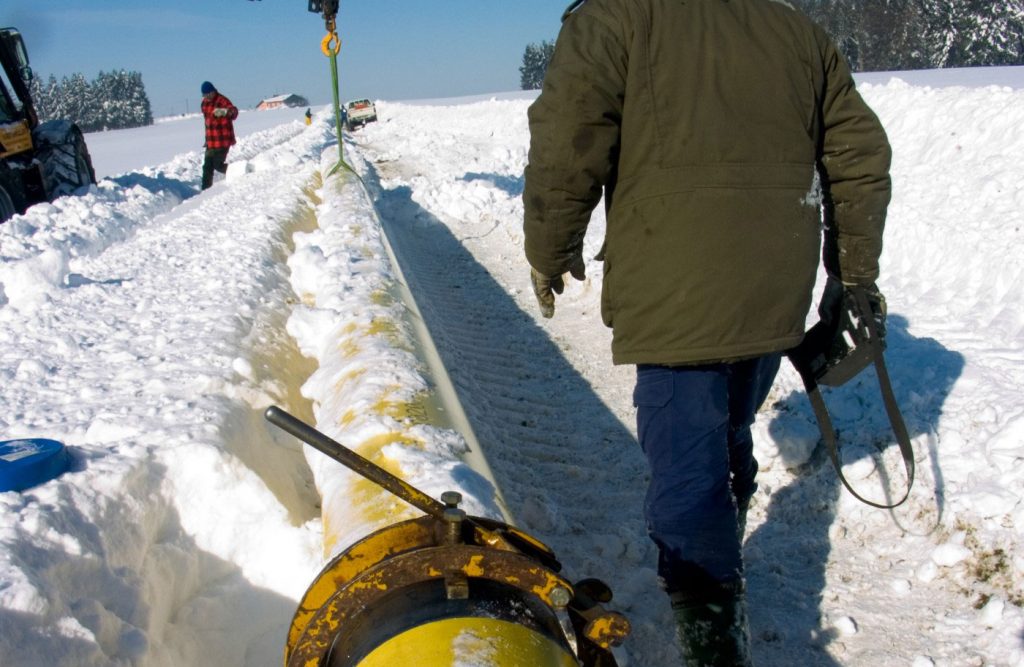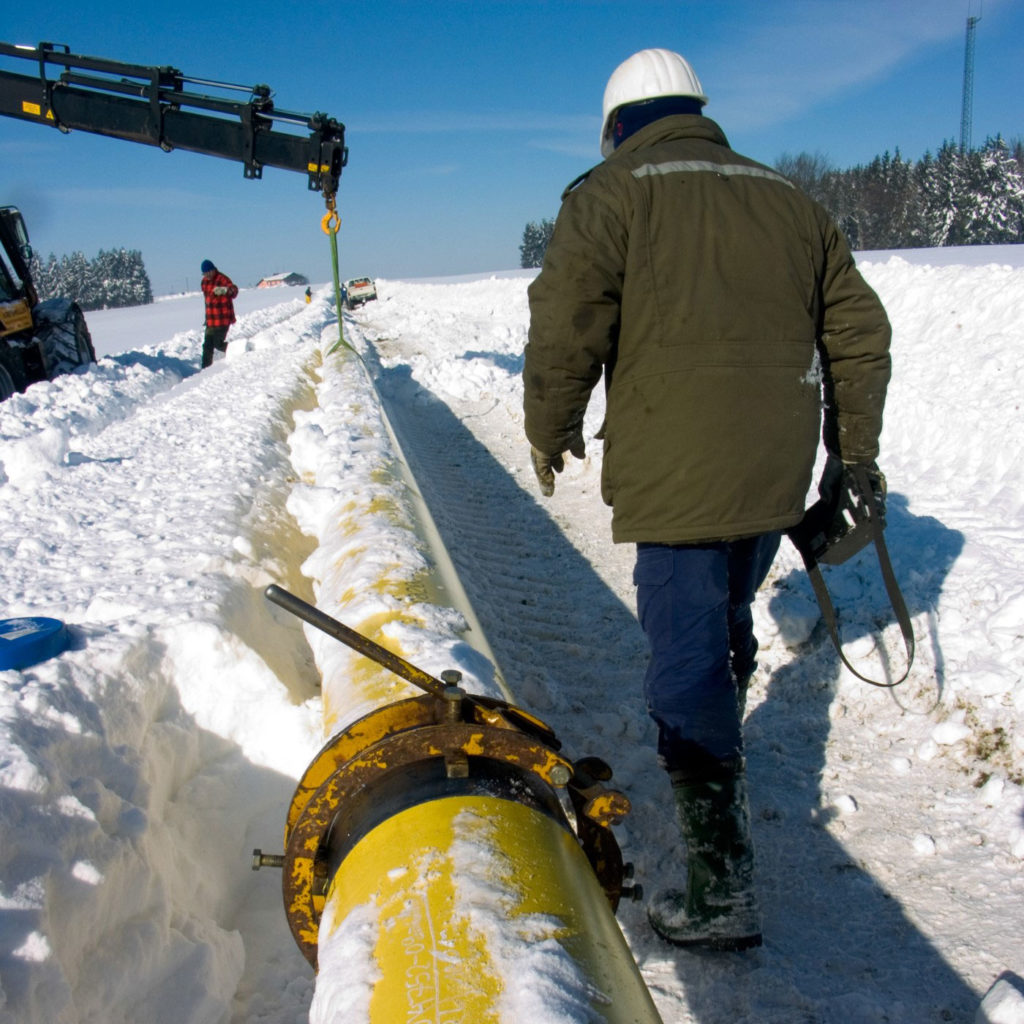 Pipeline & plant construction
Underground pipes of all nominal widths and dimensions. State-of-the-art equipment and technology. Committed, safety-conscious and superbly trained employees. That's pipeline construction at Kremsmueller.

In the sensitive area of energy supply, Kremsmueller covers all the requirements of the sector. Starting with the district heating piping, which leads from the thermal power station directly to the end user, and the construction of gas tanks and distributor stations, up to the laying of kilometres-long crude oil conveying pipes.

The machinery and devices are completely tailored to meet the challenges of pipeline construction. The very latest pipe-laying caterpillar cranes and welding machines guarantee precision even under difficult weather conditions.
Engineering
District heating
Gas conveying pipes
Gas compression and distribution stations
Crude oil conveying pipes
Water supply pipes
Culvert pipes, bridge suspensions
Repairs and inspection
Pipeline & plant construction
Media, machinery and process piping
Power plants. Paper and cellulose industry. Steel industry. Chemical and petrochemicals industry. Food and pharmaceuticals industry. These are just a few of the industrial sectors whose lifelines are pipeline systems. Just a few of the industrial sectors for whose lifelines we have borne responsibility for more than 50 years.

Starting with the planning and manufacture up to installation and maintenance. Kremsmueller covers the entire gamut of industrial pipeline construction in all nominal widths and for a large number of media, be it highly heat resistant steels for fresh steam pipes in power plants or high-alloy steel types for transport pipes in the chemical industry or in the area of installation of steel constructions, machines and equipment.
Stainless steel pipes DN15 to DN1500 (or higher) for various media, water, chemicals
Steam pipes DN15 to DN1000 for heat supply and process heat
Carbon steel pipes DN15 to DN3000 for process water supplies, power plant pressure pipes, refrigerating lines, furnace gas pipes etc.
Installation of equipment such as pumps, fittings, heat exchangers, filters, separators, tanks, pulpers, columns etc.
Hydraulic pipes of stainless steel and carbon steel up to DN150 and 600 bar
Piping of lubrication plants in the paper and steel industry
Detailed planning with tension/elongation calculation, pressure loss calculations
District heating/ refrigeration lines, underground
Gas pipes (steel and plastic PE) and pipelines, underground
Plastic pipes (PP, PE, PVC, PVDF) for various media
Fresh installation, renovation and shutdown work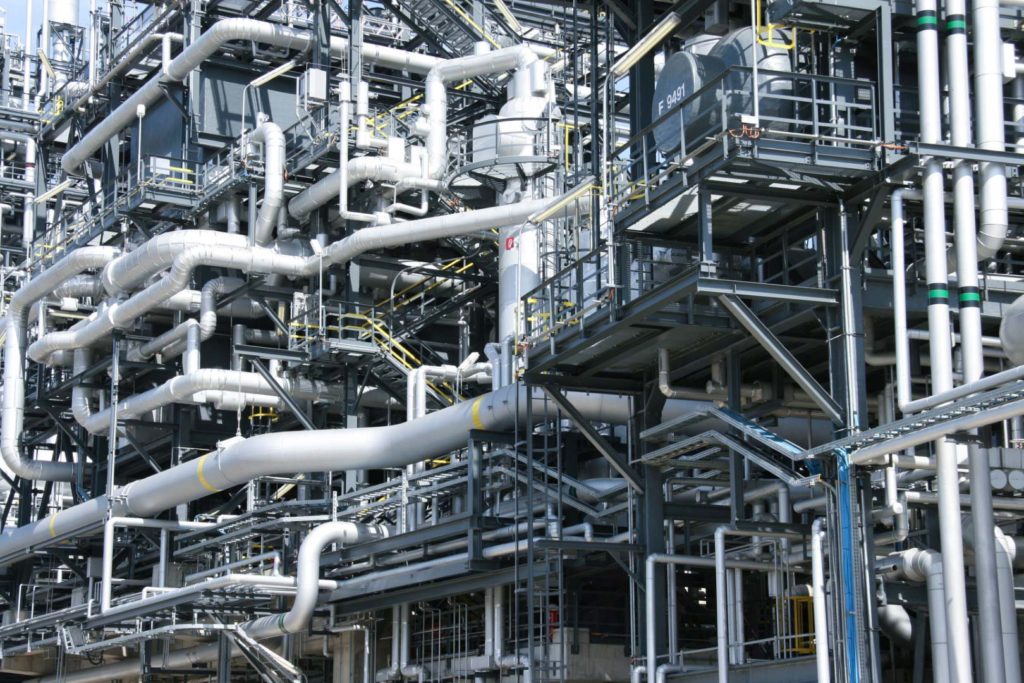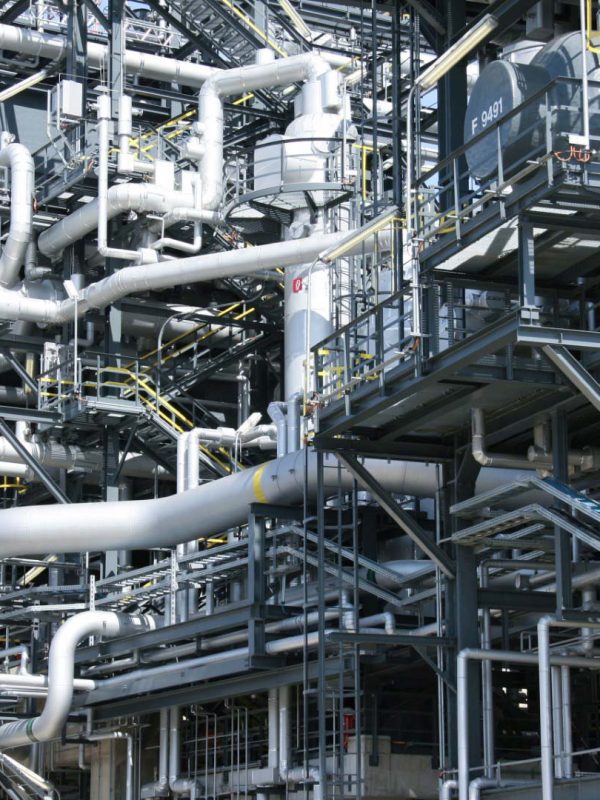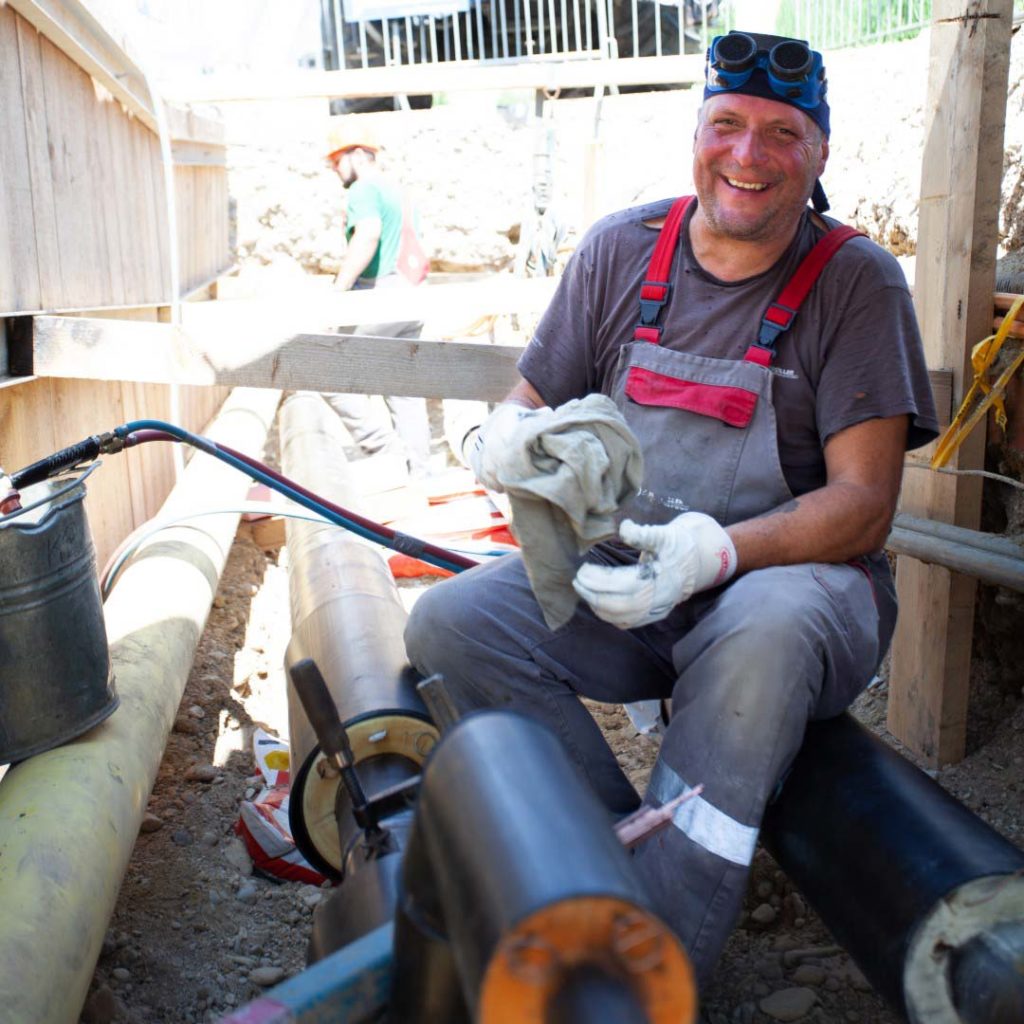 Pipeline & plant construction
Thermal and refrigeration engineering piping
Biomass plants. Thermal power station piping. Refrigerating plants. Transformer and transfer stations.
With Kremsmueller, in the area of thermal and regenerative energy supply, you can count on the use of modern technologies and the comprehensive know-how of a plant construction company.
Energy generation. Kremsmueller can take care of the planning, supply and installation of turnkey power stations and heating centres for the energy supply to individual residential areas, or even entire city boroughs. All the required trades are combined to achieve this. All the strings are controlled by one sure hand.
Transport pipes. This includes the planning, supply and installation of piping systems of all materials, nominal widths and media. The routing is drawn up in closed or open construction, above ground level or by means of trenches. Particular emphasis is placed here on the renaturation.
Consumption plants. Beginning with the installation of the pipeline network, the inlet and exhaust air systems up to transformer and transfer stations, including the required I&C installations.
Piping of thermal power stations (biomass plants, waste incineration plants)
Oil and gas furnaces
Plants for water, steam and ORC processes
Media piping
Laying of transport pipes.
Piping of heating and refrigeration plants for industry and trade
Drying chamber connections
Transformer and transfer stations including I&C
Steam and water circuit piping
Fuel supplies
Compressed air and auxiliary systems
Piping systems for sprinklers, foam extinguishers and dry powder extinguishers
Equipment installation
Plant construction services
Pipeline & plant construction
A clean source of energy. Built with maximum efficiency. The highly automated Kremsmueller machinery is perfectly tailored for the requirements of the hydro-power industry. The components made of high-strength carbon steels, often weighing hundreds of tonnes, are manufactured in the heart of Austria but are now in action in numerous power stations all over the world. The research and development in this area have concentrated on perfecting the welding technology. At Kremsmueller, materials that were earlier hardly even considered to be weldable, are now processed impeccably and with impressive precision.

Together with other technical departments such as pipeline construction or the mechanical workshops, Kremsmueller offers numerous services in the hydro-electric power sector:
Engineering and design calculations according to European standards
Pipe segments, large-diameter pipes S355 JR
Distributor tubes
Pressure pipes
Pipelines
Turbine installations
Equipment installation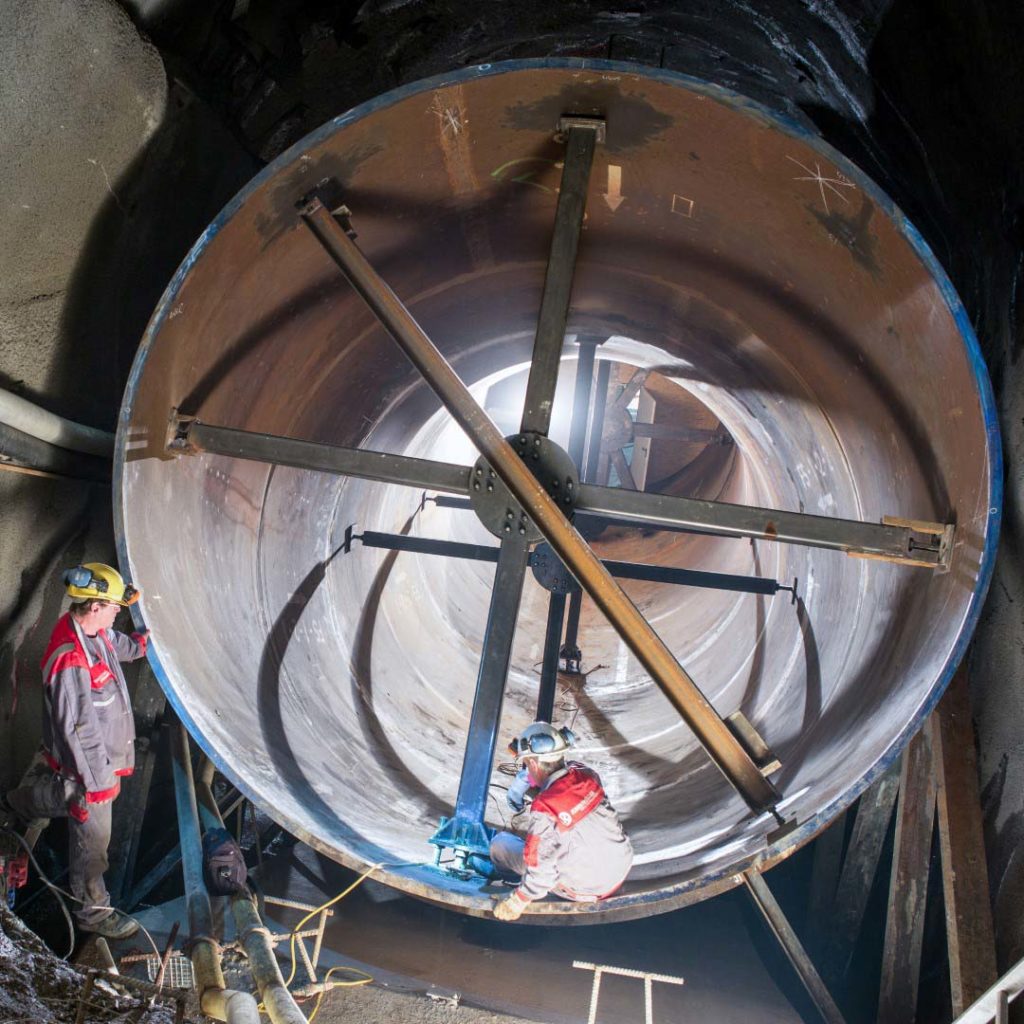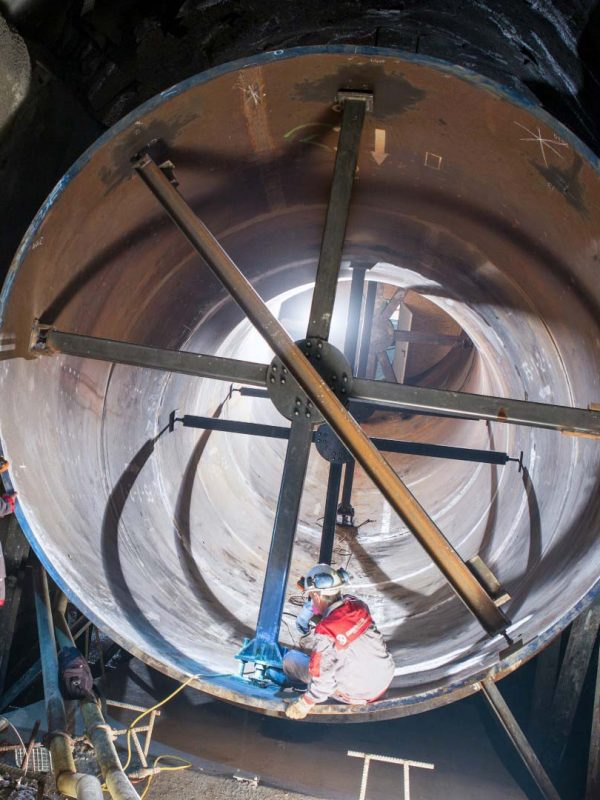 Pipeline & plant construction
Special Applications Petrochemistry
Since the company was founded, petrochemistry has been one of the central industries in which Kremsmueller is active. All specialist areas from plant engineering and I&C engineering to apparatus and tank construction have been active in these plants for decades.
In addition, over the years a number of specialized solutions have been developed for this challenging field. From filter and environmental technology plants to an API workshop, unique in Austria, and specialized services.
Natural gas reducing stations
Dust and liquid separator
Cartridge filter
Pre-heating filter
Pig traps
Bypass and injection-odorizing systems
Glycol high-pressure pumps
Underground tank components
Flare systems
Leak Sealing
Fittings Service
Manufacturing of API certified components
API Pump supports
Beam-Gas compressors
Thermal reheating
Regenerative reheating
Accessories and special apparatuses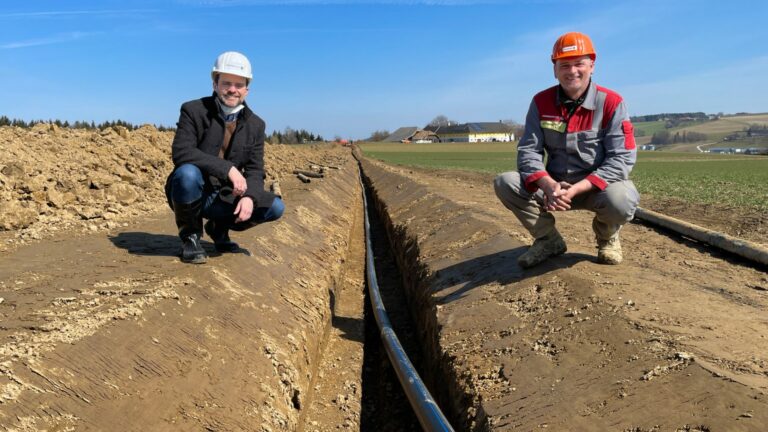 Precise welding. In spring 2021, Kremsmüller Rohrleitungsbau laid a five-kilometer gas pipeline in Upper Austria for RAG.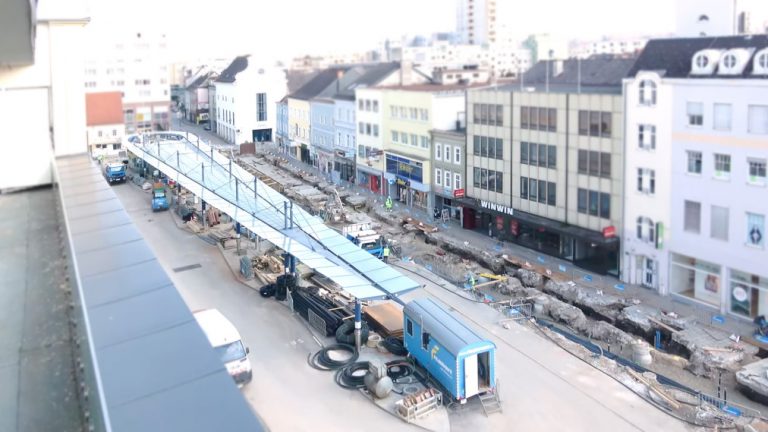 Kremsmueller is providing district heating as part of the redesign of Kaiser-Josef-Platz in Wels.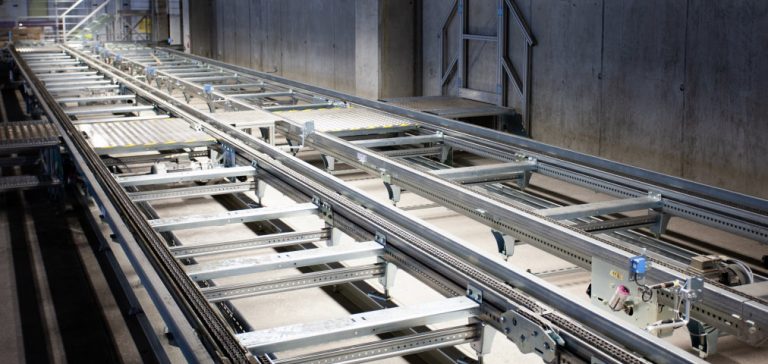 A major manufacturer of material handling technology has long been relying on Kremsmüller expertise in the field of industrial assembly.
Your contact for pipeline construction & plant engineering.