Synthomer Austria with capacity increase in Pischelsdorf
Kremsmüller successfully carried out pipeline construction and EI&C work in chemical industry.
Synthomer Austria is a leading manufacturer of emulsions and specialty polymers. Investments were made at the Pischelsdorf site to enable the production of three products transferred from the European production network. Kremsmüller took over important parts of the project.

On the one hand, a direct metering system for new monomers was expanded and four additional high-precision metering systems for new chemicals were built. Furthermore, a cooling water recirculation conveying system was built, and two 450 m³ finished product storage tanks were integrated into the existing loading and unloading systems. In order to avoid bottlenecks in the loading of finished products after the increased production capacity, a new wagon loading station was also integrated. In the above-mentioned areas, our employees were busy with both piping construction and EI&C tasks.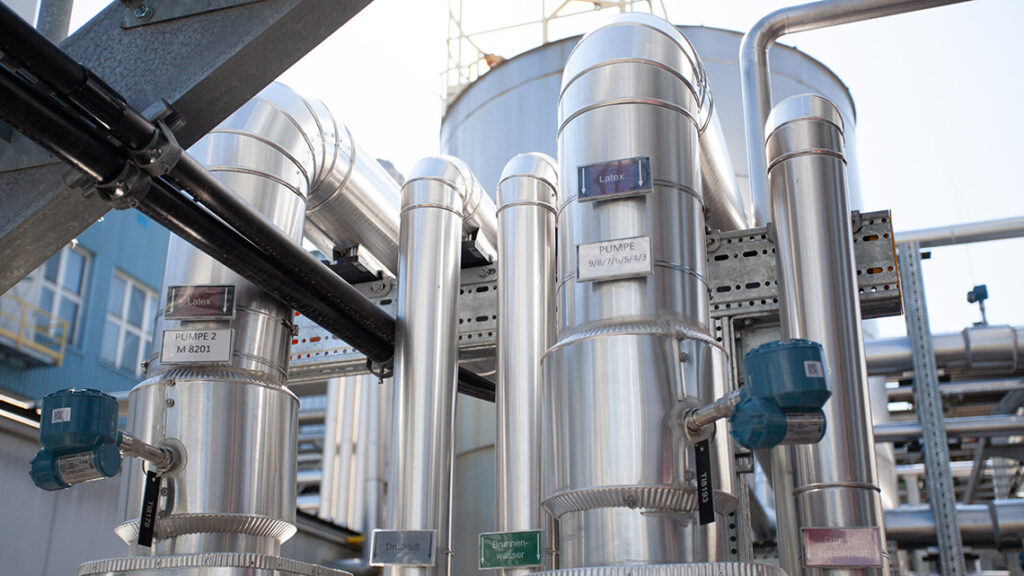 The decision in favor of Kremsmüller was made quickly, as Managing Director Christof Brunnthaller emphasizes in conversation. It was very important for Synthomer to work with a renowned Austrian company with strong references in the chemical industry that has qualified specialists and managers.

The overall project duration was very tight at 18 months, so it was particularly important to move quickly from the planning phase to implementation. With its manufacturing capacities in Steinhaus and Schwechat, Kremsmüller has the necessary resources in prefabrication and execution.

Due to the shortened lead time and the currently difficult supply situation, some planning tasks could only be taken over on site, directly during implementation. From the customer's point of view, Kremsmüller excelled here due to the close interlocking of electrical and mechanical systems and the associated elimination of unnecessary interfaces in the processing of the changes.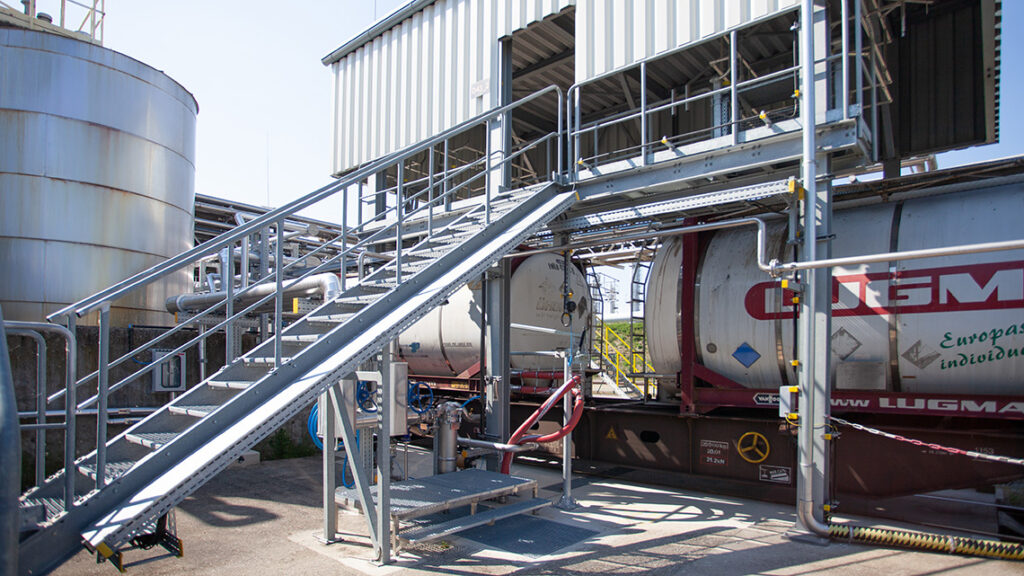 But the customer also praised the qualifications of Kremsmüller's employees, who found constructive solutions for the customer's various change requests. Christof Brunnthaller emphasized that the service offered by Kremsmüller was unique on the market and thanked the company for the always appreciative, constructive and honest cooperation.

As 95% of the work was carried out during ongoing operations, there was a strong focus on employee protection and process safety. By means of preventive measures and detailed work preparation, the entire project was completed without any incidents. This required enormous concentration in the daily work and close coordination with the operator; these tasks were also mastered very well.

Kremsmüller deployed up to 25 pipe fitters and EI&C installers at the same time in order to meet the tight deadlines. A project that will be positively remembered by all involved due to the exciting tasks and the excellent implementation.

Here you can find out more about the areas of pipeline construction and EMSR.