Kremsmüller repairs OMV refinery in record time
Kremsmüller played a major role in the re-commissioning of the OMV refinery in Schwechat. All operations were completed without any accidents and in record time.
At the beginning of June 2022, Kremsmüller was commissioned by its long-standing partner OMV to carry out essential repair work on the main column of its crude oil distillation plant. The damage in question had caused the refinery's production capacity to drop to 20 %, which attracted a great deal of political attention and economic interest.
Experience alleviates time constraints
"Essentially, the commission involved remanufacturing and replacing a number of key plant components," explains Gregor Kremsmüller, co-owner of the Kremsmüller Group. " All in all, around 50 tons of steel were processed in the Kremsmüller production halls in Steinhaus." Four different materials had to be worked into one component while adhering to the tightest tolerance limits. "This was precision that could only be guaranteed with exact laser measurement," added Kremsmüller. "Not only that, but only very few Austrian companies are capable of producing a cone with a diameter of 8.5 metres".
Given the great importance of the OMV plant for the security of supply in Austria, the work was carried out with the utmost commitment. 50 employees working in production in Steinhaus plus a further 50 – 60 employees from Kremsmüller's Schwechat location devoted maximum effort to the work from June to October. Kremsmüller was also entrusted with ancillary activities such as manufacturing and assembling the structural steelwork, and EI&C and HVAC services.
In all of the assignments, great emphasis was placed on quality and safety and consequently we were able to complete the work without any incidents.
Helping to secure domestic energy supplies
"We are especially proud of the fact that Kremsmüller has made such a significant contribution to recommissioning the refinery," comments a delighted Kremsmüller. " In this, we would also like to thank the entire team whose performance was outstanding thanks to their know-how and team spirit. Praise is also due to our client OMV, who pulled out all the stops in the time available."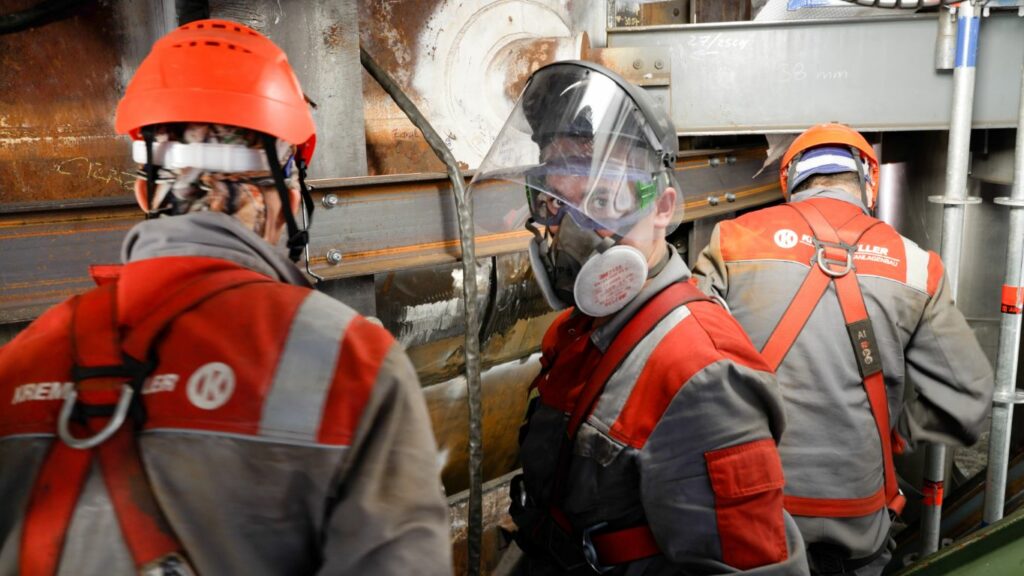 Kremsmüller anticipates that refineries will also have an important part to play in securing domestic energy supplies in the long term: "It is precisely this industry that will drive the energy transition in the future. Even if we expand wind, water and solar energy to the fullest, Austria will always remain an energy-importing country. That's why sustainable liquid and gaseous fuels produced from organic or synthetic sources will play a major role in industry."
Kremsmüller is also involved in pioneering large-scale projects in the field of industrial waste heat, such as at Aurubis in Hamburg. In what is currently the largest project for industrial waste heat in Germany, the heat from a chemical process is being recovered and will provide heat for more than 20,000 households from 2024 onwards, saving up to 100,000 tons of CO2 annually.
On our website you will find all information about the services of Kremsmüller.