District heating for the Kaiser-Josef-Platz Wels
Our district heating team is involved in redesigning the Kaiser-Josef-Platz
The redesign of the Kaiser-Josef-Platz, or the "KJ" as it is affectionately known by the local residents, is a very special project for Kremsmüller. Having completed a large number of district heating projects in Austria, Germany, Switzerland and Italy, working in our hometown on this square steeped in tradition is a very special honour for the teams of the Kremsmüller pipeline construction division.
The square was built in around 1300. From 1834, railroad carriages trundled along here, initially pulled by horses, then by steam locomotives. Following many changes in more recent decades, the Kaiser-Josef-Platz is now being completely redesigned.
District heating for the Kaiser-Josef-Platz
The supply of district heating, water, electricity and the Internet to many existing buildings is being upgraded, and some buildings are being connected to the district heating network for the first time. This is a real plus for the environment, as district heating is considerably more energy-efficient than a self-sufficient supply for each individual building.
This is what the Kaiser-Josef-Platz will look like in the future
Now that the bus stops have been relocated to the surrounding streets and the Bahnhofstrasse has been closed off to through traffic, the residents of Wels will have to live with some restrictions while the reconstruction work is being carried out.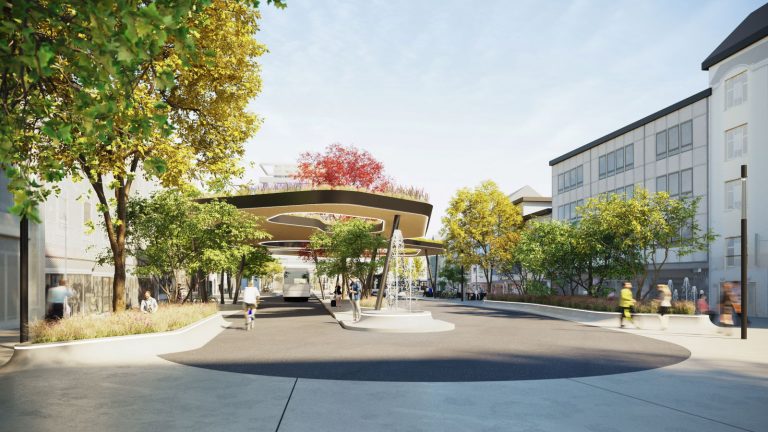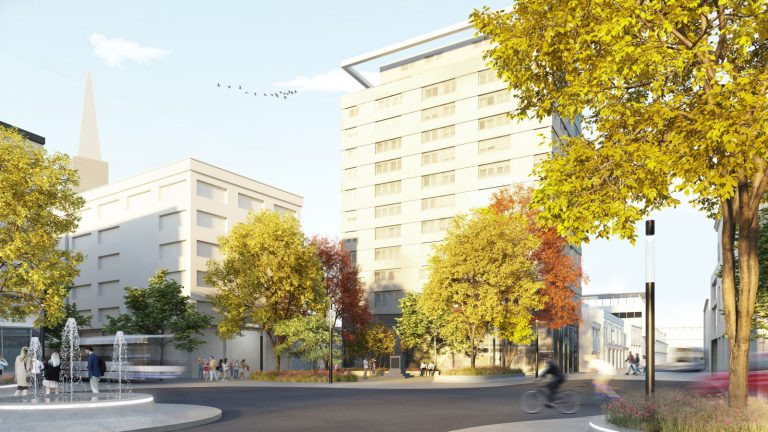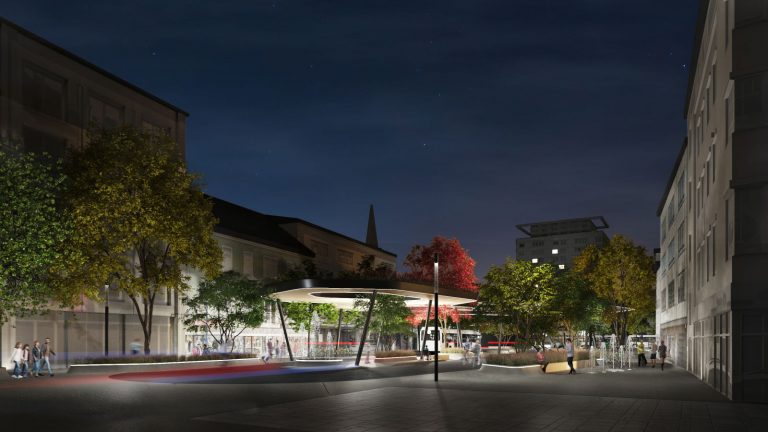 Once the work has been completed, though, delight over the makeover will be all the greater. The "new KJ" will invite visitors to take a stroll thanks to its generous canopies, a small park, fountains, wide walkways, high-quality lighting and an abundance of trees. Our district heating team led by senior fitter, Ferdinand, is sure that people will be thrilled with the convenient district heating system as well. You can see what the new KJ will look like in the picture gallery above and in the video below.
Our work at the KJ
In the following video you will also get an insight into our work at the Kaiser-Josef-Platz and get to know Thomas. Thomas is a passionate welder, and "Kremserl" with his heart and soul, as the Kremsmüller employees call themselves. He explains to us what he expects from his work and lets us peek over his shoulder while he is going about his activities.
We would like to thank the eww Group (energy provider for Wels) for commissioning us and for cooperating so effectively with us.  We would also like to give our thanks to our team for their outstanding performance at the "KJ".